Session Sailing 2019 #3
25th - 28 June 2019
Session Sailing for CY&BC Members.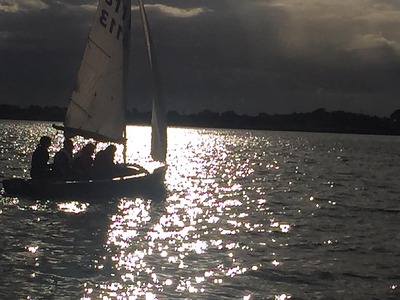 Come and hone your skills sailing a wayfarer.
See training (members page) for details.
Hop into one of the wayfarer for coached sailing with an instructor.
Ideal for new, not-so-new and old hands.
Wayfarer: fast, fun, but roomy and stable. no capsizing !

Book
This event currently has no tickets available.
Last updated 10:51pm on 18 June 2019