CY&BC At Home 2018 - Music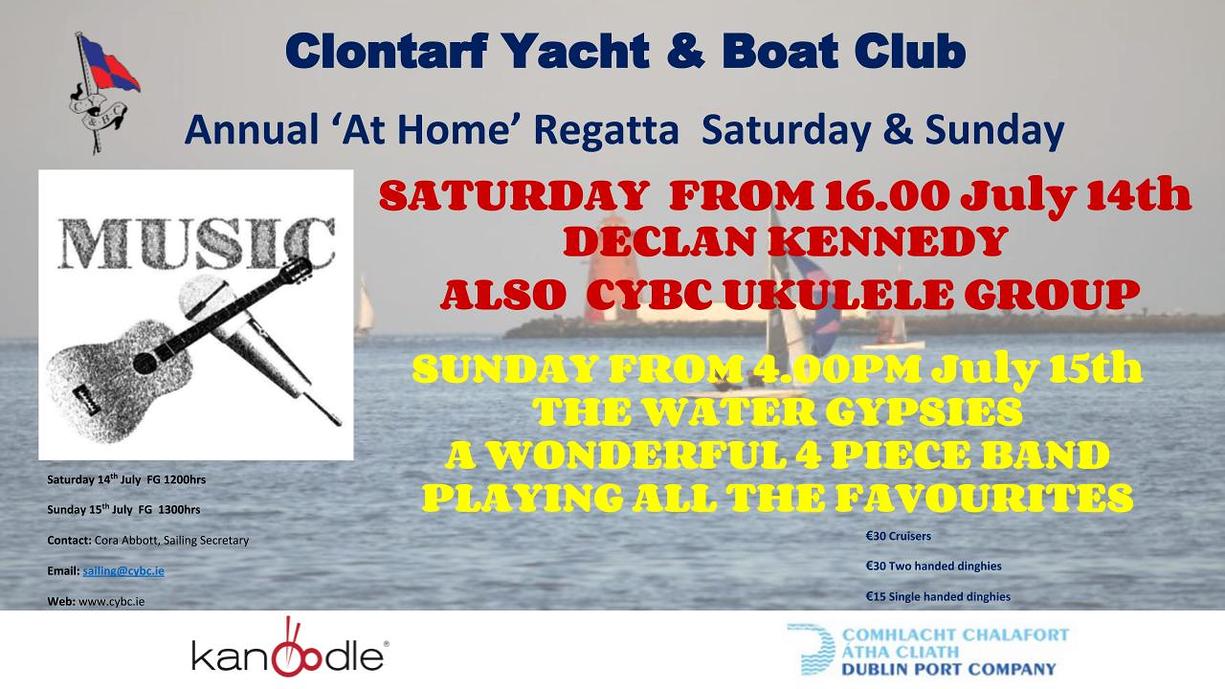 Published 09:00 on 10 Jul 2018
Come down and join in the fun this weekend at the Clontarf Yacht and Boat Club.
The "At Home" regatta is on and there is plenty of activity for sailors and non-sailors alike.
Music is provided on both days.
Saturday from 4.00pm July 14th:
Declan Kennedy also CY&BC Ukulele Group.
Sunday from 4.00pm July 15t:
The Water Gypsies
A Wonderful 4 Piece Band Playing All The Favourites.
Please follow this link for
full details of the At Home sailing regatta
and associated forms.
Last updated 17:46 on 10 July 2018